The Most Profitable Business used oil refinery equipment
Product Description
The Most Profitable Business waste motor oil pyrolysis  
Why waste tyre rubber pyrolysis oil machine to recycle waste tire, rubber ?

1

Waste tire , waste rubber is becoming a big threat to the environment and get increasingly serious. Every year government spent so much money to solve this problem. The truck and car waste tire become more and more as times developing.

2

The crude oil underground is non-renewable energy, in many countries the crude oil is rely on the importing from middle east, but we all clear that the crude oil will be use up one day. Seeking new energy has become the big No.1 concern.

3

Waste tire rubber pyrolysis production line pyrolysis waste truck tire, waste car tire, waste motor bike tyre,waste rubber to oil, carbon black, and steel wire. This machine has advanced and comprehensive dust removing system to avoid second time pollution.
Mainly part of scrap tire to fuel oil energy machine below
Specification for Waste Tyre Pyrolysis Machine
Reactor size

(mm)

Φ2800

*L6600

Φ2800

*L6000

Φ2600

*L6600

Φ2600

*L6000

Φ2200

*L6600

Φ2200

*L6000

Φ2200

*L5500

Φ2200

*L3000

Volume

(m3)

41

38

36

33

26

24

22

12

Power

(KW)

18-41

18-41

18-41

18-41

18-41

18-41

18-41

18-41

Capacity

( whole tire)

10.25 ton per batch

9.5 ton per batch

9 ton per batch

8.25 ton per batch

6.5 ton per batch

6 ton per batch

5.5 ton per batch

3 ton per batch

Processing time (hour)

22

22

22

20

18

16

15

13

Land required

(foot )

32*128

32*128

32*128

32*96

30*128

30*96

30*96

30*86

Cooling system

Horizontal condenser

Horizontal condenser

Horizontal condenser

Horizontal condenser

Vertical condenser

Vertical condenser

Vertical condenser

Vertical condenser

Service life

Q345R boiler plate

16mm

650-700 batches

SS CLAD PLATE

15mm

2600-2800 batches
What kind product and how much quantity get ?
Truck tire and car tire 45%-50% , carbon black 30%, tire steel wire 15%, 5%-10% tail gas.
Profit analysis ways
10 tons per batch cost : coal 700kg needed , 22 hours electric cost , 4-5 labors cost , 10 tons scrap tyre cost
10 tons per batch profit : 10 ton*45% oil profit, 10 ton* 30% carbon black profit, 10 ton*15% tire wire profit
10 tons net profit = 10 tons profit -10 tons cost
Every month 25 batches
Indian Market every month net profit is 8000-12000 dollars. (indian tire is 250dollars per ton)
Mexico market every month net profit is 47250 dollars ( Mexico tire is free)
Choosing scrap tire to oil pyrolysis production line need to pay more attention to following aspects

safety aspect

Waste Tire to Oil Pyrolysis Machine is new industrial , so there is no specific regulations to test this machine whether it is safety, good quality. Then the tire oil refining experience become a very important aspect to test this machine. HUAYIN BRAND start oil refining since 1993.

 

Apart from the safety measurements, the engineer operating skills occupied 40% to guarantee 100% safety machine. Most of our engineer team member start together with our factory start.

60% safety technology hardware for tire Pyrolysis Machine are safety valves, pressure gauge, oil-water separator, vacuum device, anti-back flow device, maybe u are new to hear this name, if u wanna know more details contact me +86-15138676289 or skype id serena201114.

 

Please note safety is No.1 concern for pyrolysis machine, if u chose unsafety machine, it means you are close to lost money.

 

Environmental aspect

Aim to different market we have different dust removing system. If pyrolysis machine can not reach the local environment requirement, then this machine will be shut down.

 

The dust from the furnace by burning coal, wood, oil, natural gas, and waste gas from pyrolysis process. The smoke and acid gas will go though the dust removing system : water jet flue, de-duster, draught fan, chimney base, chimney. There are Asia market and European market Standard de-duster.

 

How we avoid smelling, prevent water pollution ?

The further details for this technology will be supplied when u contact me.

 

Oil rate

apart from the raw materials itself oil rate, the rest aspect is up to the technology. We use the most useful energy exchange Method cool the oil gas.

 

There are three grade cooling, circulating cooling water system. Another aspect is the operating skills.

 

After-sales service

As per our past customer's feedback, many customer worry once their machine met problem how guarantee the machine after-sales service. As per this problem, our engineer team make a very detailed manual : installation manual, operation manual, maintenance manual, where has pictures, english description and the video of each steps.

 

The details can make sure u install this machine by yourself, if u still worry we can send u engineer to help u test machine, this will not take so much time. Save your time, save your cost. As if engineer stay there longer time , buyer need to pay more salary.

 

Until now we are the unique factory can offer this kind service.

 

Running machine factory

There is an old saying: seeing is believing, if u are green in this field, checking the real running machine is very key important. On internet it is very difficult to recognize which one is real good technology, more difficult to check the information offered on internet whether is true.

 

HUAYIN has the unique and biggest running machine factory for your checking and visiting, there are 6 sets machine running . Also we have our own laboratory to help u test your materials oil rate and oil specification.

 

Credit for the supplier

Choosing a reliable supplier is more important.

 

HUAYIN COMPANY CULTURE is christian culture, HUAYIN means voice from Lord. 90% staff in HUAYIN are Christians, to be honest is very important aspect when do business, choosing us will never be regret. People who has no belief is crazy , do whatever they wanna do.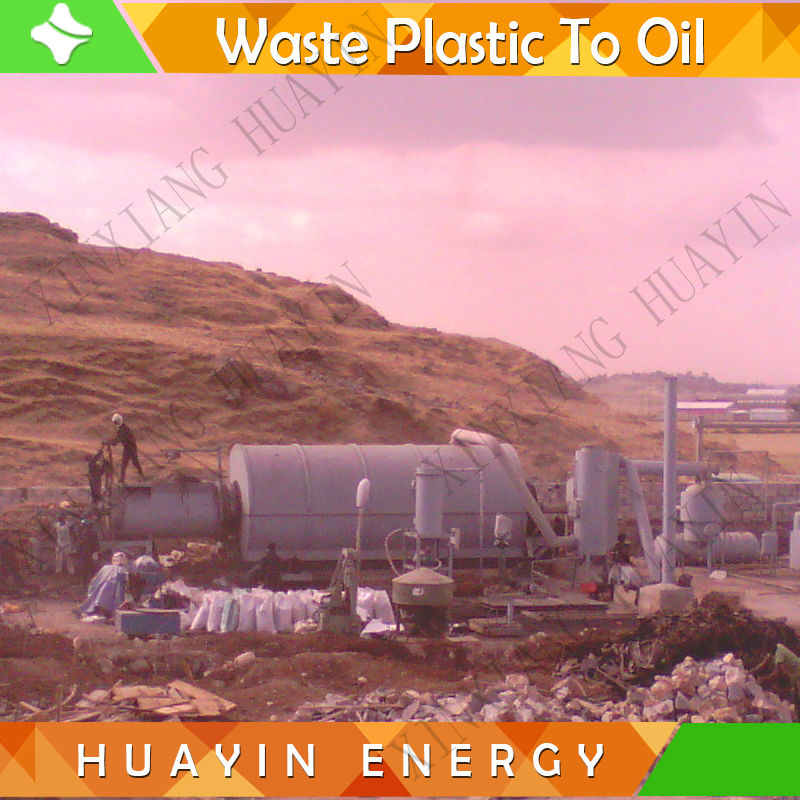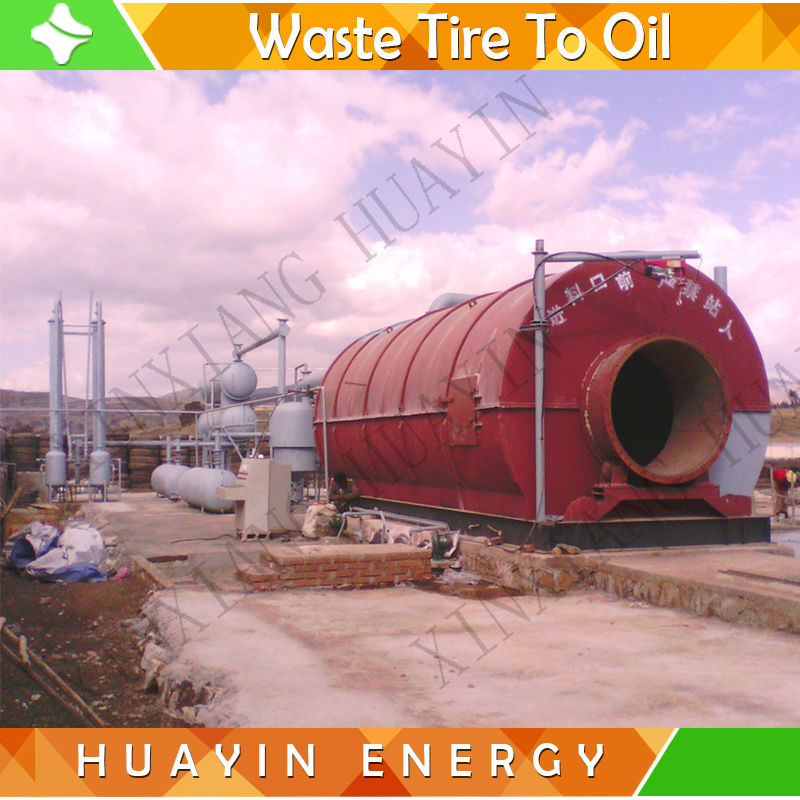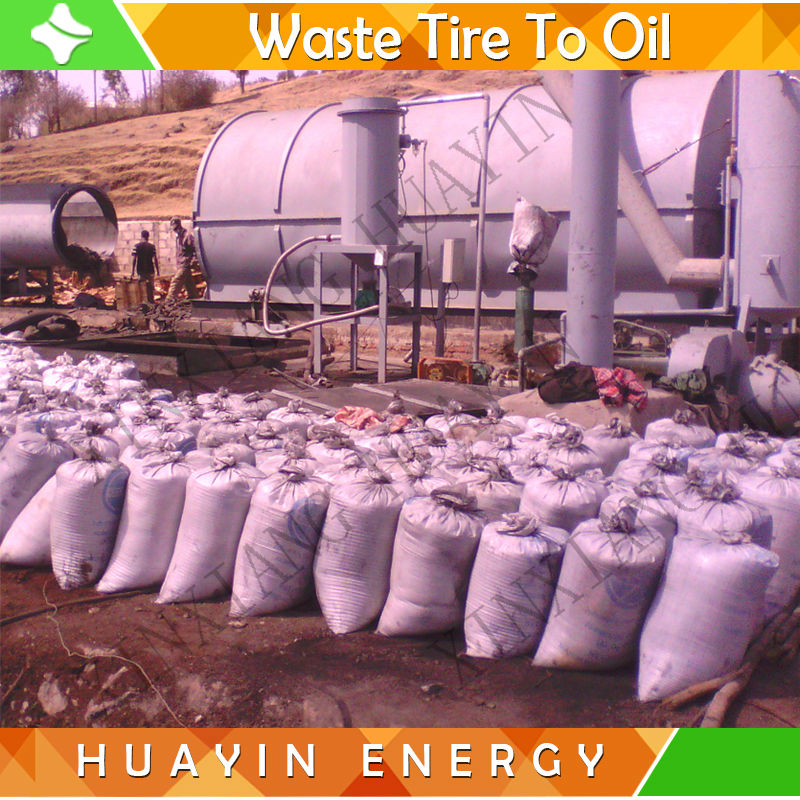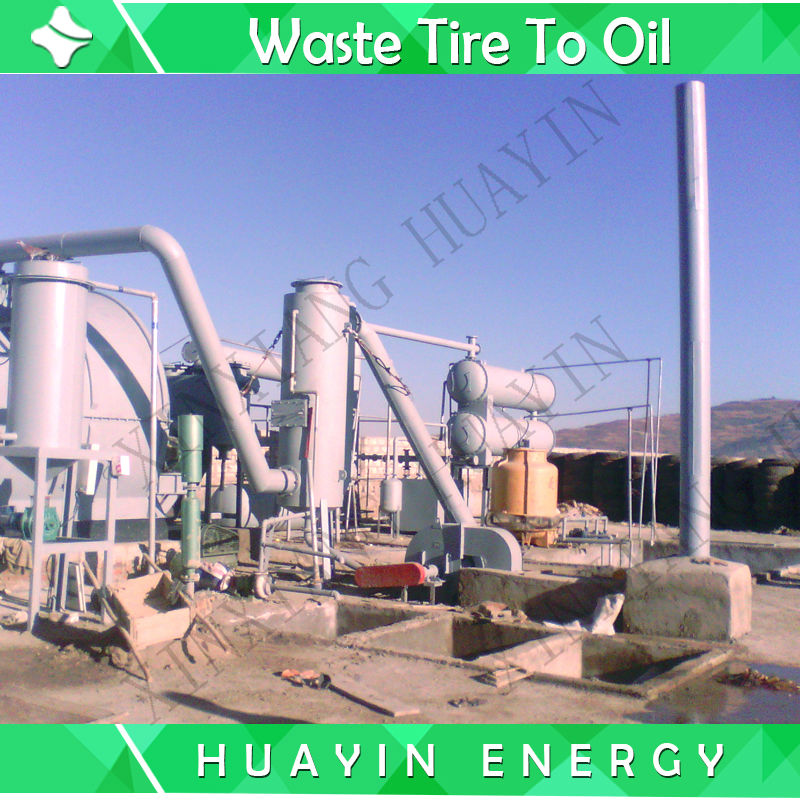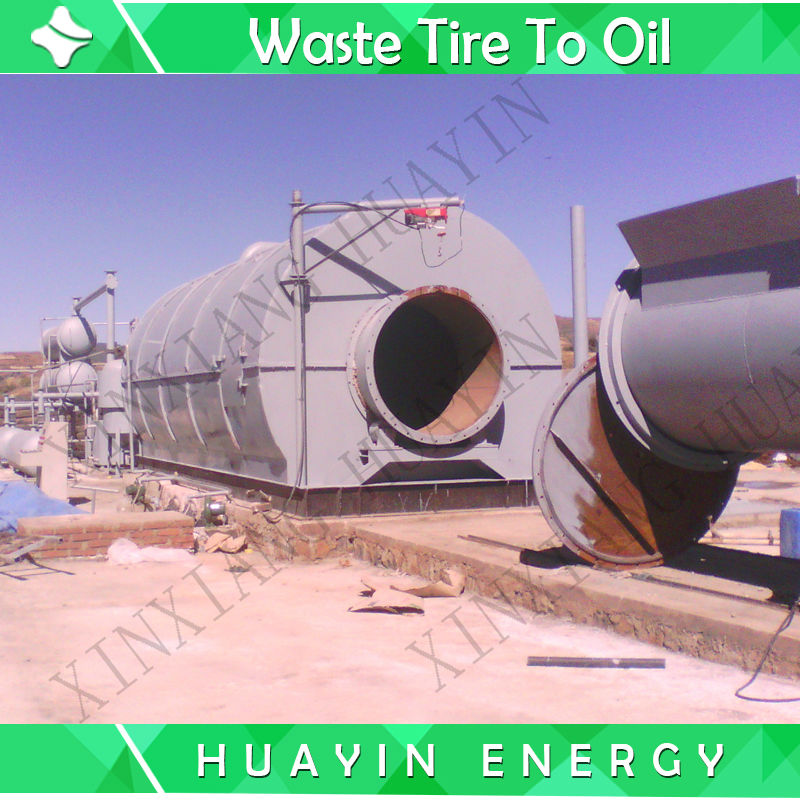 YOUR SUCCESS IS OUR SUCCESS. EXPECTING LONG TERM BUT NOT ONE TIME BUSINESS
Contact us if you need more details on Used Oil Refinery Equipment. We are ready to answer your questions on packaging, logistics, certification or any other aspects about Used Tie Pyrolysis、Used Oil Distillation Equipment. If these products fail to match your need, please contact us and we would like to provide relevant information.
Product Categories : Waste Engine Oil Recycing to Diesel Machine